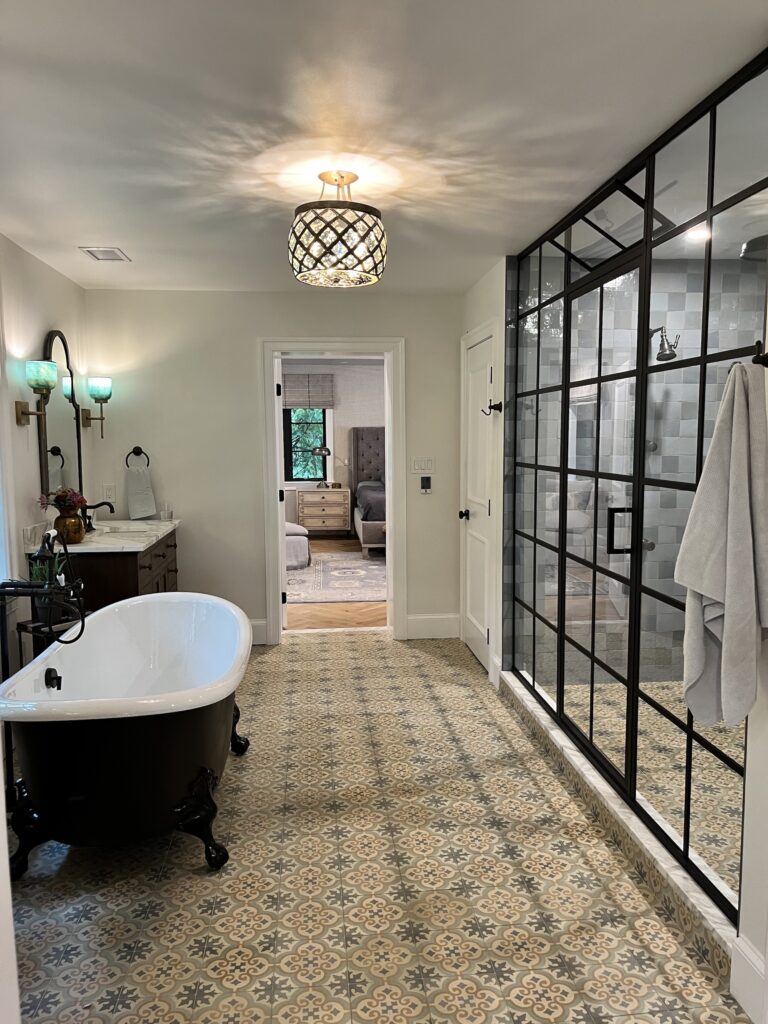 Our team of experts is committed to guiding you through every step of the building process, from start to finish.
But we know that building a custom home can be a stressful and disruptive process for many families. That's why we offer a unique option: we can work in your family's home while you remain there, providing a comfortable and safe transaction. Our team of professionals is experienced in managing building projects in occupied homes, and we take every precaution to minimize the disruption to your family's daily life.
Step 1: Meeting
We'll visit your home to determine the scope of work and listen attentively to your desires and needs. We offer options for working with our team of independent Architects and Designers, or we'll work within your existing team. Creating a strong, communicative team is key to a successful project that everyone can be proud of.
Step 2: Proposal
We'll provide a clear, detailed estimate and work with you until all parties agree to pricing and scope of work. This avoids confusion later and promotes a unified approach throughout the project, leading to strong relationships.
Step 3: Selection Process
Our goal is to have a clear path to completion before starting a project, with decisions made along the way. We strive to make this process less overwhelming for clients by offering a team approach and access to our network of designers and trade professionals, streamlining the selection process. At Rudloff Custom Builders, we value collaboration and aim to create a space that meets the needs and vision of you and your family.
Step 4: Construction
Now you'll start to see the project take shape, bringing your selections to life in your home. Our Project Manager will provide a safe, clean, and organized environment for everyone involved. Our project manager system ensures that every detail discussed in prior phases is carried out, with open communication maintained through regular meetings. This approach provides our clients with the comfort and assurance that every detail is monitored and followed through.
Step 5: Completion
A dedicated project manager ensures a small punch list at project completion, and our warranty begins. You'll enjoy the skilled craftsmanship and design of your new space, with long-term value for your investment. This is our commitment and mission, fostering strong long-term relationships with our clients.
Don't settle for a one-size-fits-all approach to building your dream home. Trust Rudloff Custom Builders Inc. to deliver a personalized, stress-free building experience that meets your unique needs and exceeds your expectations. Contact us today to schedule a consultation and start your journey to the home of your dreams.