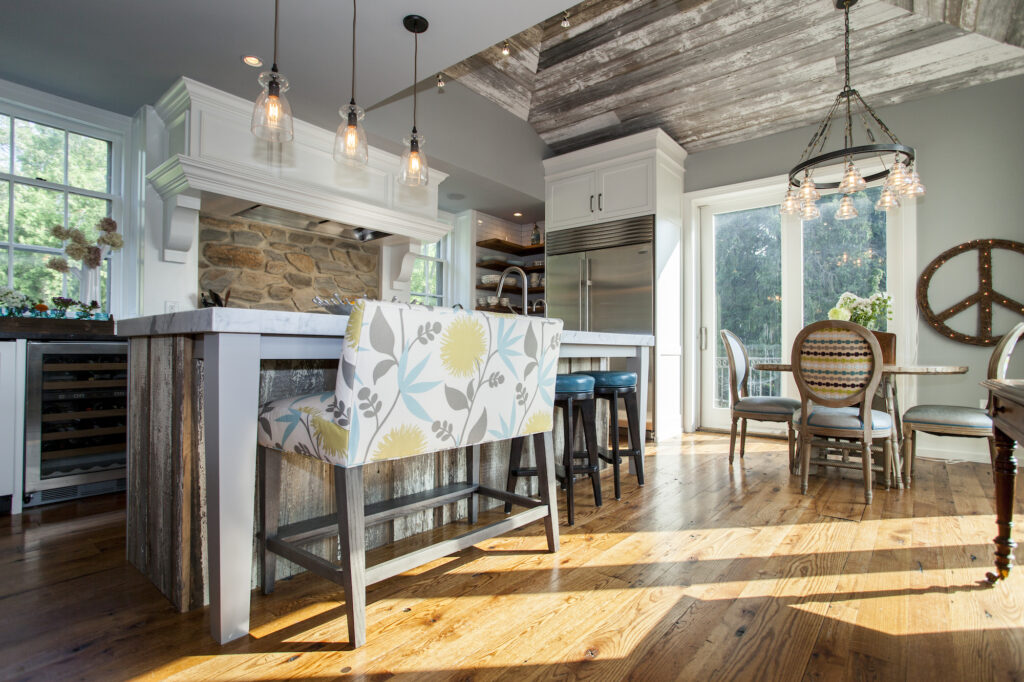 Welcome to Rudloff Custom Homes, your leading expert in interior renovations in Villanova. Our dedicated team of skilled professionals is here to transform your space into a stunning and functional masterpiece. With years of experience and a passion for excellence, we take pride in delivering top-notch craftsmanship and exceptional customer service.
Why Choose Us for Your Interior Renovations in Villanova?
Expertise: Our construction company specializes in interior renovations, making us the ideal choice for transforming your residential or commercial property. From small upgrades to complete overhauls, we have the knowledge and skills to handle projects of any size and complexity.
Customization: We understand that every client has unique preferences and requirements. That's why we offer personalized solutions tailored to your specific needs. Our team will work closely with you to bring your vision to life, ensuring that every detail is executed with precision and care.
Quality Materials: We believe that using high-quality materials is crucial for long-lasting results. That's why we source our materials from trusted suppliers known for their durability and aesthetic appeal. Whether it's flooring, cabinetry, lighting fixtures, or paint, we only use the finest materials that meet your style and budget.
Skilled Craftsmanship: Our team comprises experienced craftsmen who are masters of their trade. They possess the expertise and attention to detail necessary to create flawless finishes and impeccable workmanship. From intricate trim work to precise installations, we go above and beyond to exceed your expectations.
Timely Completion: We understand that time is of the essence when it comes to renovations. Our construction company is committed to delivering projects within agreed-upon timelines, ensuring minimal disruption to your daily routine. We employ efficient project management techniques to keep your renovation on track from start to finish.
Transparent Communication: We believe in open and transparent communication throughout the entire renovation process. Our team will keep you informed at every stage, providing regular updates and addressing any questions or concerns you may have. Your satisfaction is our top priority.
Whether you're looking to revamp your home or transform your commercial space, Rudloff Custom Homes is your trusted partner for interior renovations in Villanova. Contact us today to schedule a consultation and let our experts bring your dream space to life. Experience the difference of working with a construction company that is committed to excellence and customer satisfaction.